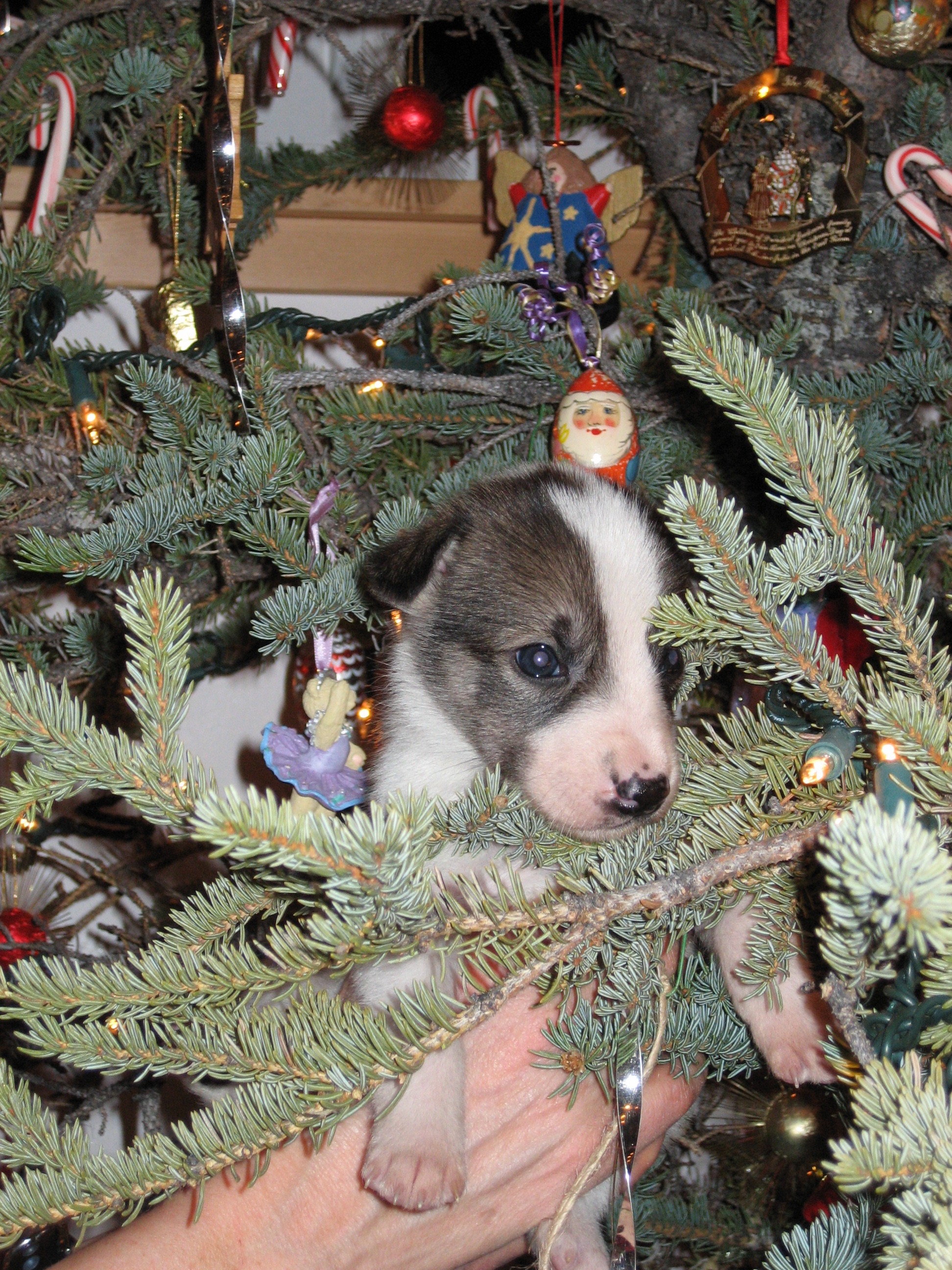 December 18, 2015. Dog Lines, by Debbie Clarke Moderow
18 Dec 2015, by Uncategorized
in
Happy Holidays. It's hard to believe that 2016 is only a few weeks away. For me, not only is the upcoming New Year a fresh start, it represents the momentous occasion when my memoir will be published. On February 2 Fast Into the Night will be "available wherever books are sold." In honoring the dogs and our shared adventures, I'd like to offer you a gift: my email newsletter "Dog Lines." You can sign up for it at my website www.debbieclarkemoderow.com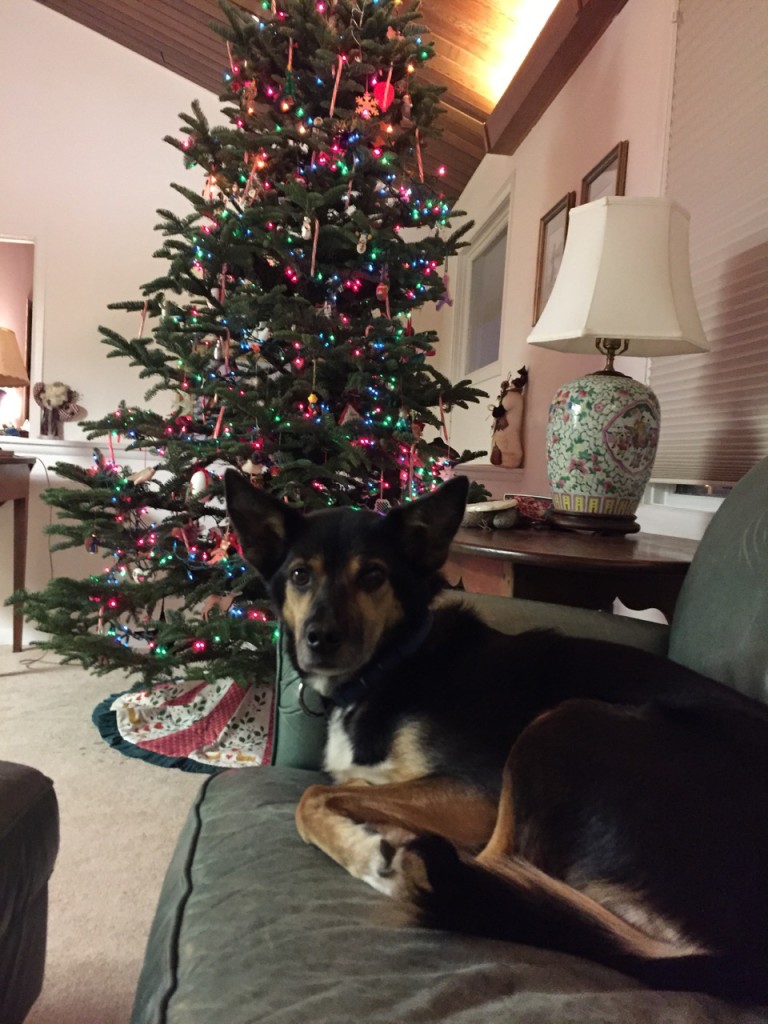 Cheddar enjoying the 2015 Christmas setting
The title "Dog Lines" is meant to be multi-dimensional. Of course on the most logistical level, lines have everything to do with a dog team. A gang line stretches in front of my dogsled. Two by two my dogs are connected to that line, by tug lines and neck lines. Lines are the conduit that link mushers and their huskies; they enable us to move together, along a snow laden trail.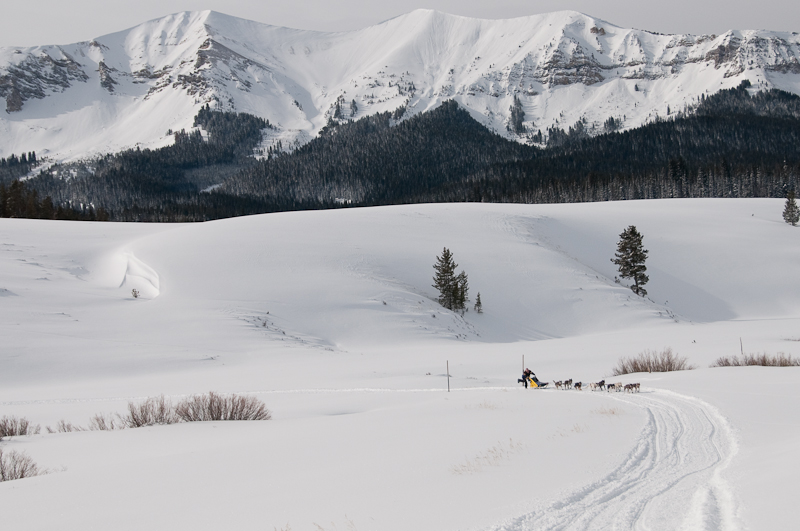 Racing in Wyoming, 2009, photo by Chris Havener
Those aren't the only technical lines of the mushing life. On any given week for a dog team, there are lines of trails we will travel. This weekend I'm racing in the Two Rivers Solstice 50, north of Fairbanks. The race organization has sent out a map; it shows a line through country I've never witnessed before. My leaders Brie and Ritz will relish moving through an unfamiliar landscape. Their ears will stand taller, sometimes tails will puff up at the irresistible mystery of what might be around the next corner. I'll grip the handlerbars with a touch of anxiety. That's all part of the fun.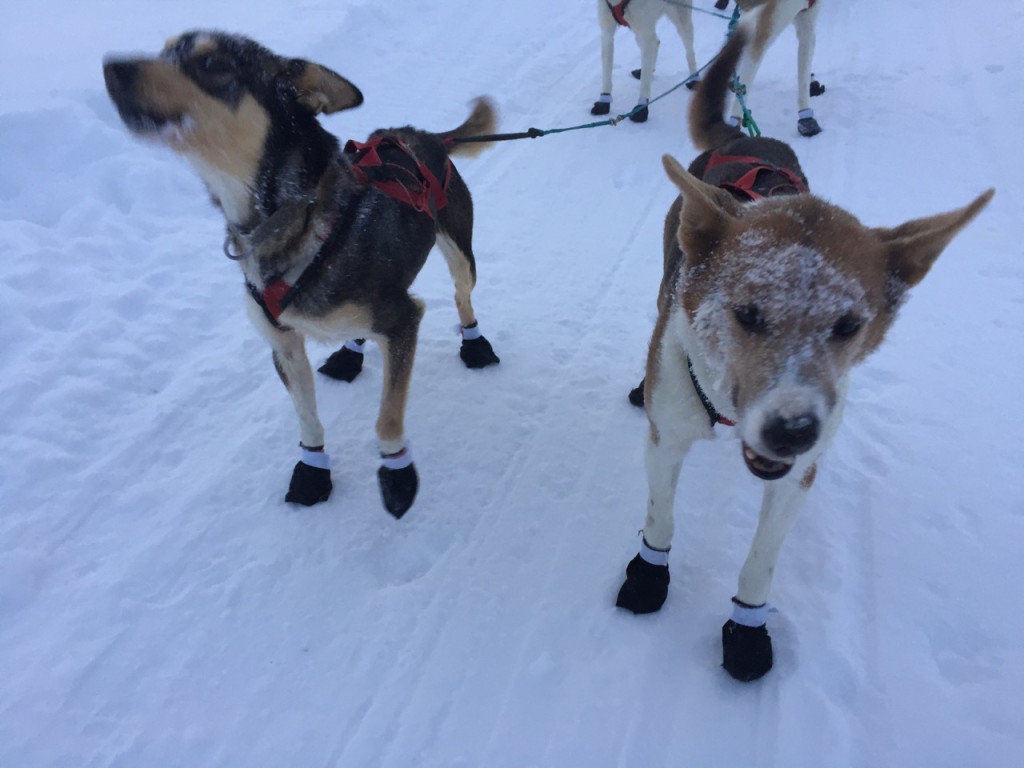 Leaders Brie and Ritz, December 16, 2015
Of course there's another kind of line that consumes me daily. The line of written words on the page. In celebrating the publication of Fast Into the Night, Cheddar and I will be greeting readers during several events in Alaska. Then I'll head to Seattle, Portland, Minneapolis, Boston, and Vermont for a book tour on a new and promising adventure.
This winter's escapades will offer a variety of topics to share on "Dog Lines." There will be ongoing stories from our 2016 Salty Dog Kennel, and notes from the book tour. After the publication date, I'll highlight the dog stars of Fast Into the Night, including photos and additional anecdotes about Kanga and Lil Su, Taiga, Sydney, Juliet and the rest.
Best wishes, dear readers. In closing this first year of blogging, I'm including a photo of Salt, our first sled dog. He came into my life when I was troubled— more than 25 years ago he pulled me back to a happy place and showed me a new and ever-sustaining line to follow. From the moment he walked through our door, at Christmas time, Salt changed the trajectory of my life.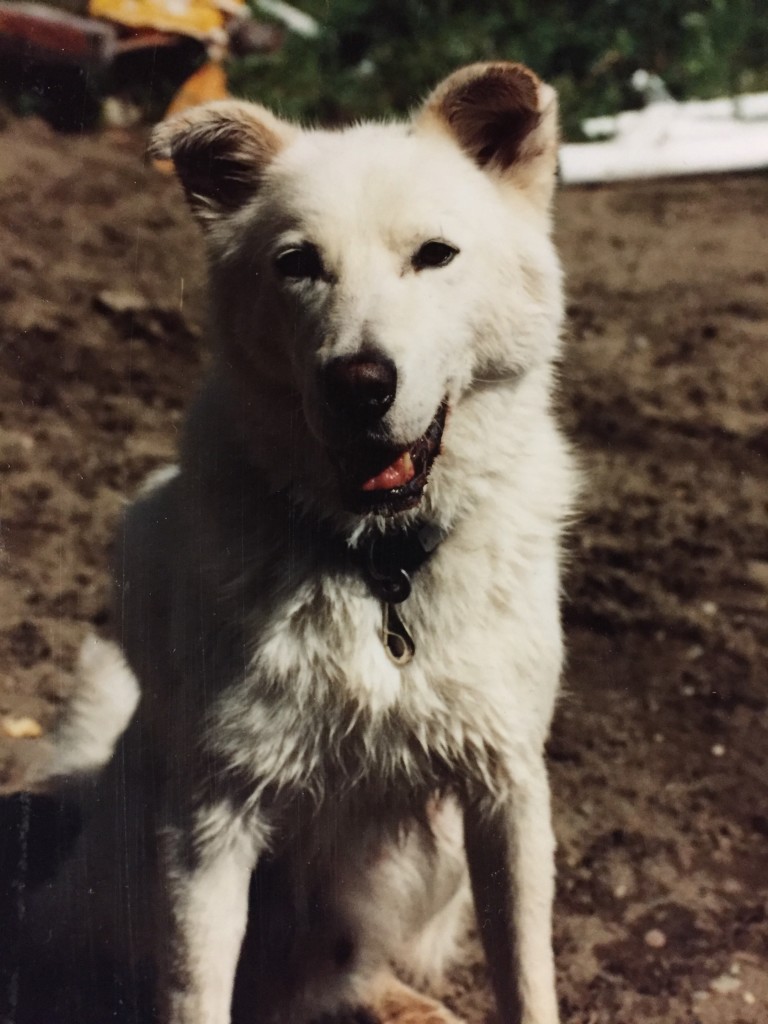 Salt, 1990s
I write today to honor Salt, and the others who have run behind him. I hope my written lines inspire a celebration of your own animal companions, and the creatures with whom we share this land.
Happy Holidays to you all, from the Salty Dog Kennel. May your days in the weeks and months to come be particularly merry, adventurous, and bright.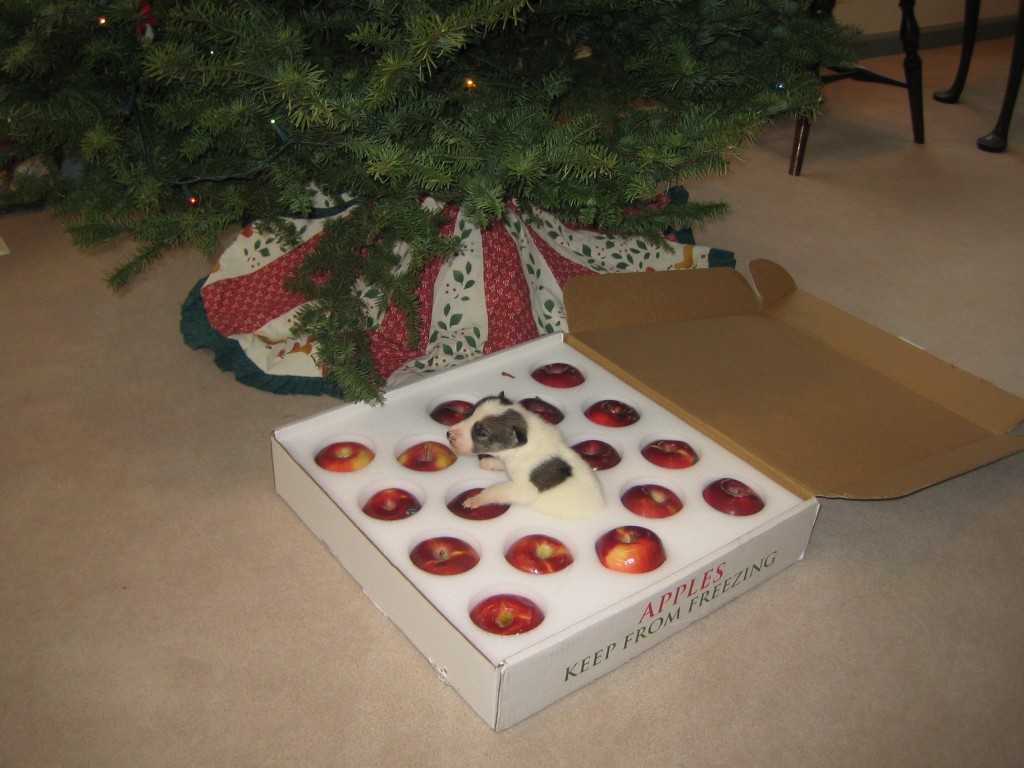 Baby Roo, Christmas 2005